Meet the Team
Greg Ashe
Director
In 2009, Greg Ashe, QED Risk Services Director, saw a need to assist brokers in meeting all of their NCCP General Conduct Obligations and started the business to do this.
Before QED Risk Services, Greg had spent the past 10 years working in risk management, primarily in financial services in Australia and the UK, and was Head of Compliance for Citgroup's Retail Group in the UK. Greg also has worked for ASIC's sister regulator, APRA, and fully understands how to navigate in the world of regulation. He has also been involved in healthcare, mining, the public sector, property and real estate, tourism and e-commerce.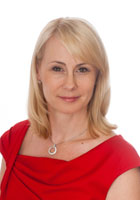 Kathy Ashe
Director of Marketing
Kathy Ashe has worked in business development for over 20 years and the breadth of her experience spreads from her time as Business Development Director for American Express in Western Europe to her more recent work coaching local, small business owners in Brisbane, Australia. She has been involved in telecommunications, healthcare and finance.
Kellie Ross
Office Manager & Operations
Kellie Ross has extensive experience in superannuation and retirements products working for large organisation for over 20 years, including Tower and SunSuper. Kellie is an amazing organiser and team leader. Kellie manages the business' workflow overseeing QED's Australian Credit Licence documentation and applications for clients and is the first point of call for brokers.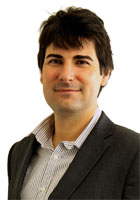 Peter Blackford
Compliance Consultant - Licensing
Peter joined QED's roster of Australian Credit Licensing experts in 2017. Peter's role is to be a key contact within the business to provide cliuents with assistance in obtaining their ACLs and developing all necessary policy documents for businesses' compliance needs.
Peter has brought a wealth of experience with him to the QED team, including previously working in financial planning at Westpac as well as in a regulatory environment at the Australian Tax Office.
Karen Mitchell
Compliance Consultant and Client Care Specialist
Karen joined the QED team in 2013 as Client Care Specialist for QED CompliFast. Karen's role is to coach clients on how to use QED CompliFast effectively in their business. Karen also conducts compliance reviews for Queensland clients.
Besides Finance and Mortgage broking, Karen has qualifications in teaching English to speakers of other languages and has had a long and varied career in human resources, coaching, management consulting, project management and technical drawing. Her broad range of skills has allowed her to develop an expertise in NCCP quickly and she adds real value to our clients thanks to her passion for communicating and coaching QED CompliFast's wonderfully diverse clients.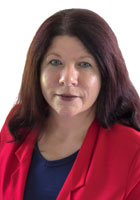 Jayne Coppins
Complifast Solutions Manager
As the CompliFast Solutions Manager, Jayne's role is to develop the best CompliFast' solution to meet our client's specific requirements and provide ongoing support through each phase of the implementation process.
Jayne has had a varied career in owning her own small business to working for logistics and high-tech companies. Jayne's passion is client service and she goes the extra mile to ensure clients have what they need, and Jayne has a good eye for detail - essential for compliance!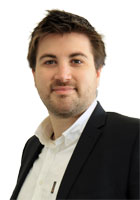 Liam Brown
Compliance Consultant
Liam has joined the QED team as part of our expanding team of NCCP compliance experts. Liam's role within QED is to provide QED Complifast support by coaching Licensees on how to use the system to easily fulfill their obligations, as well as providing compliance advice to QED's own Credit Representatives under QED Credit Services
Liam has brought his experience working for BT Financial Group where he provided compliance and customer service solutions for superannuation and insurance.
Bobby Woon
Compliance Consultant
Bobby joined the QED team in 2013. He conducts compliance reviews for NSW and ACT brokers and is responsible for compliance of QED Credit Services' credit representatives. Bobby has a financial planning background and has been in technical and compliance roles. He also advised Advisers with NAB.
Bobby has quickly become an expert in NCCP, and particularly, how the principles of the legalisation can be embedded in brokers' businesses easily.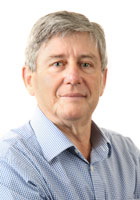 Paul Schultz
Compliance Consultant
Paul has been in banking and finance all his career. He commenced dealing with brokers in the mid 90s in Melbourne. Working with Advance Bank without branches, he quickly learnt brokers give you distribution. After leaving St George Paul had a one year contract with Bankwest, around the time Banks started preparing for NCCP. After Bankwest he joined QED and worked with many Victorian brokers, assisting them obtain their Australian Credit licence.
Now back with QED he conducts compliance reviews with our clients in Victoria and SA, and sales and support for QED CompliFast and QED CompliFastReps.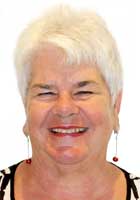 Lynne Ferguson
PA & Admin Support
Lynne joined the QED team back in 2010 and has been instrumental to the company's growth. Lynne has a strong administration background and continually works on systems.